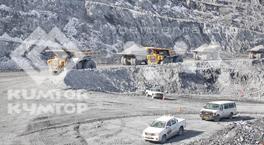 Outlook for 2015
● Gold production in 2015 is expected to be between 470,000 and 520,000 ounces, or 14.6 and 16.2 tonnes.
● 2015 total capital expenditures, excluding capitalized stripping, are forecast to be $77 million.
● Growth capital investment for 2015 is forecast at $23 million.
● Capitalized stripping costs in the Central Pit are expected to be approximately $162 million.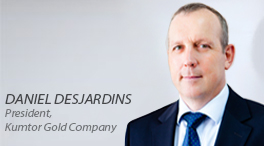 «I am pleased to report that the operation met its annual production guidance for 2014. During the fourth quarter, the Company produced 291,635 ounces of gold as we accessed the high-grade SB Zone, which we are continuing to mine in the first quarter of 2015.
At Kumtor this year, we are expecting relatively even quarterly gold production as compared to prior years when the majority of the ounces were produced in the fourth quarter. The Kumtor mine is expected to produce between 470,000 and 520,000 ounces of gold, or 14.6 and 16.2 tonnes of gold in 2015.»
Video about Kumtor:
COMPANY NEWS