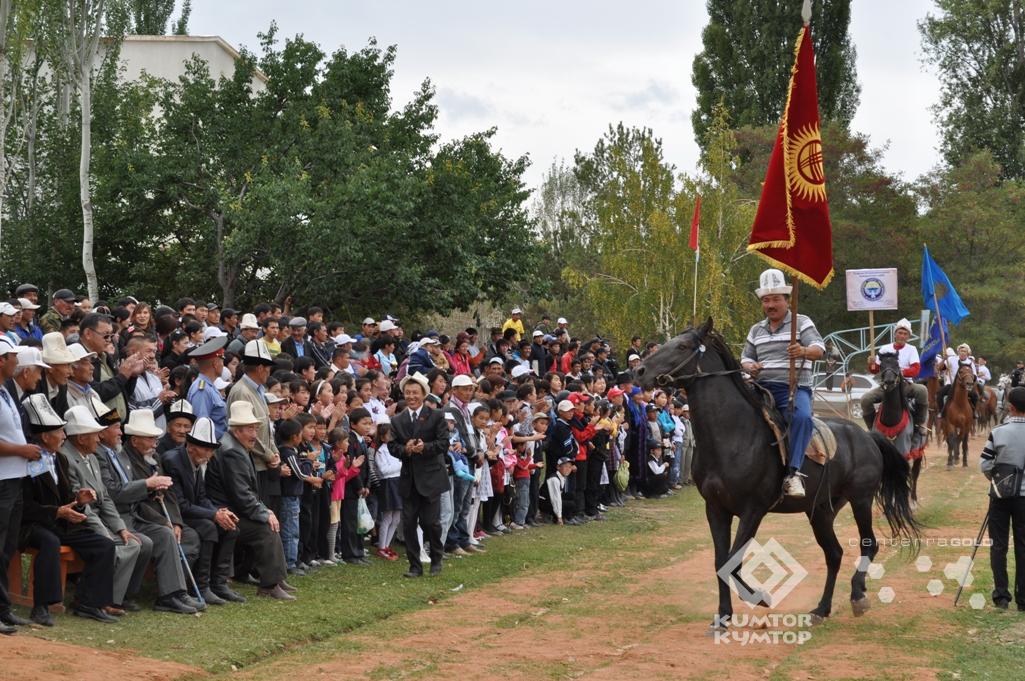 A national Graeco-Roman wrestling competition was held in the village of Saruu, Jety-Oguz district, on September 23-24, 2011.
This is the second tournament at Saruu dedicated to the memory of Rustan Shambetov, a sportsman killed on April 7, 2010, in Ala-Too Square, Bishkek. The competition initiative was supported by Kumtor Operating Company.
The official opening ceremony was attended by Ruslan Elebesov, Jety-Oguz Akim, as well as by KOC representatives and hundreds of community residents. The number of contestants has doubled as compared with the last year's event. Participating in the competition were more than one thousand sportsmen from the cities of Bishkek, Osh, Jalal-Abad as well as from Talas, Batken, Chu and Issyk-Kul provinces. As part of the tournament, friendly kok-boru and mini football matches, in addition to Graeco-Roman wrestling competition, were organized among neighborhood village teams. Also, a table tennis competition was included in this year's official program.
"We are happy to see the Saruu tournament become a tradition. A competition like this is the best way to keep alive the memory of Rustan Shambetov. Our company, while operating in the Jety-Oguz district, has always contributed to the promotion of sport among the young people. We see it as a key condition for our country's young people to be strong and healthy, and new champs to appear," said Kerim Shatmanov, Manager, Community Relations, KOC, at the opening ceremony.