Last weekend, a group of students and professors from the American University of Central Asia (AUCA) visited the Kumtor mine as part of their information visit. The group consisted of students from the Department of Applied Geology, Environmental Management and Sustainable Development, as well as the Business Administration Department.
The visit has become a continuation of the Kumtor Gold Company's guest lecture on risk management, which was held at the university last week. During the tour, students got acquainted with the gold mining and production process, as well as the environmental programs. The group visited the open pit, the Mill, the residential camp and the tailings dam. At the end of the visit, students have managed to see a herd of mountain Argali on the territory of the mine.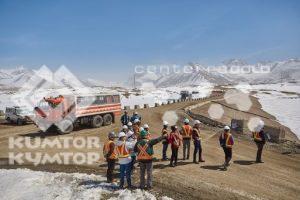 At every production site, the company specialists gave detailed answers to the questions about the company's production activities curiously asked by students and professors. Students were also given the opportunity to examine the largest dump truck, involved in the production process, up close.
"The visit to the Kumtor mine provided our students with an excellent opportunity to see and understand how such a large-scale production process is arranged. Students could talk directly to the company specialists who answered all their questions on site. Many students have heard for the first time about some of the company's solutions and innovations applied to ensure environmental sustainability," said Alessandra Sztrimbely, Assistant Professor at AUCA, who accompanied the students during the trip.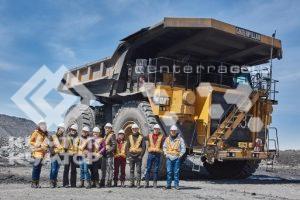 "I thought they would provide very little information and it would be one-sided, however, to my surprise, the mine specialists carried on an open dialogue and shared their experience with great pleasure. It was very informative and interesting to visit the Kumtor mine," AUCA student Akylbek Kenjebek said.