Kumtor Gold Company CJSC, as part of the regional cooperation program and Issyk-Kul farmers assistance scheme, having considered the project proposed by the villagers, has contributed KGS 3,875,740 for rehabilitation of the pumping station and water intake channel in Eshperov, Ton district, Issyk-Kul region. The project was implemented jointly with the Issyk-Kul Development Fund, which has contributed KGS 170,000. Resources of the Issyk-Kul Development Fund are formed by contributions from Kumtor Gold Company, amounting to 1% of its gross annual revenue.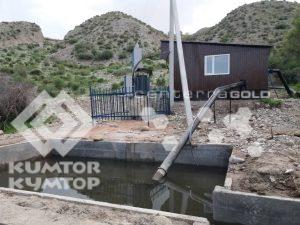 The population of Eshperov is 2,504 residents. The villagers are mainly engaged in farming, since the mild climate allows them to succeed in growing vegetables and fruits. Until 1990, under the collective farm system, the northwestern lands of the village were irrigated with water pumped from the Ak-Sai river. The area under the project covers 83 hectares of irrigated land and 82 households. After the collapse of the USSR, collective farm lands were divided into plots and given out to residents of Eshperov. Due to lack of funds, the pumping station has eventually become unserviceable, equipment and spare parts have been exposed to wear and tear. Before this project started, the pumping station had been standing idle. From year to year, the local farmers have experienced a growing shortage of irrigation water. The water fed from the daily runoff pond was not enough, the irrigation time was running out already by 01:00 PM. Irrigation conflicts between farmers have increased. Most of arable land remained uncultivated.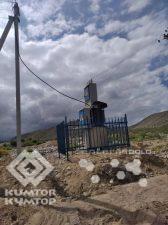 The project was launched in 2019 and completed in June 2020. Under the project, they have purchased and installed a SCP 300-120 pump, a 160 kW transformer and pipes, as well as improved the adjacent territory. After the launch of the new pumping station, the local farmers will provide its further operation and maintenance on their own. Besides, the implementation of this project also creates additional conditions for other farmers living above this area, since irrigation water pumped from the daily runoff pond will now be uniformly and sufficiently distributed between other farmers.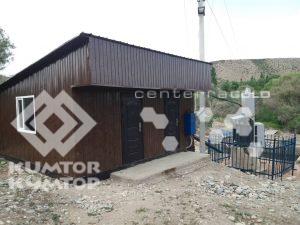 The popular initiative, the desire of locals to improve the social and economic situation in the region have always been, and will continue to be, supported by Kumtor Gold Company. The village council and residents of Eshperov thanked Kumtor Gold Company for the significant contribution to the solution of urgent social and economic problems of the village and the whole region, and expressed their hope for further cooperation.