A demonstration pheasant yard was organized in the village of Barskoon, Issyk-Kul province last summer. The project was launched by Central Asia Prospects non-government fund and is supported by Kumtor Gold Company. Its budget is 3.84 million soms.
"The project's central idea is rather simple. It is an attempt to conserve biodiversity in the Issyk-Kul region and organize pheasant farms in the villages of Jety-Oguz district," explains Talant Shergaziyev, a farmer. "Every year, we undertake to release 50 Mongolian pheasants. Additionally, we are going to transfer chicks to local farmers for raising."
The pheasant yard was built in one of the farms located at the entrance to the Barskoon gorge at the end of 2020. A month ago, they received their first 50 birds from Chui province. The pheasants feel quite comfortable, and females began laying. The first pheasant chicks are expected to appear as soon as mid-April.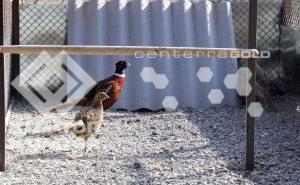 A group of 50 Jety-Oguz residents have undergone a two-week training, under this conservation project. But only ten will be chosen among them to become the winners of a small-grant program. Funds will be provided to those found to have created the best conditions for pheasant raising. In April, they are going to receive 12 birds each for their pheasant micro-yards, under the small-grant program. Pheasants are not choosy about their food and living conditions, and all they need is pure water and simple food, which mainly consists of barley, corn and apples twice a week. With comparatively low bird-keeping costs, pheasant raising is likely to become quite profitable business.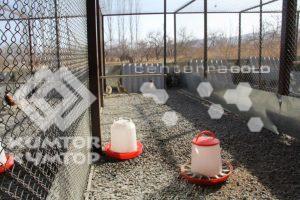 The project's another purpose is to minimize poaching and shooting pheasants in living nature. Pheasant-raising farmers will be enabled to supply, quite legally, health resorts and restaurants with birds and eggs.
Thus, the sustainable project is thought to solve two problems at once: to conserve the regional biodiversity and improve the wellbeing of local residents.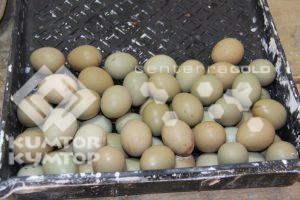 "Pheasant raising is an absolutely new farming trend offered to Jety-Oguz district, a traditionally stock-raising and plant cultivating region," comments Keneshbek Duishembiyev, a regional representative of Kumtor Gold Company. "Before launching the project, we invited an ornithologist from the Kyrgyz Republic Academy of Science who analyzed the would-be effect from the perspective of environmental safety and the natural increase of pheasants. Meanwhile, the project's sponsor, Central Asia Prospects, regards this initiative as promising business. Even at this stage, we see that the villagers take a keen interest in this idea. Thus, our expectations are very high."