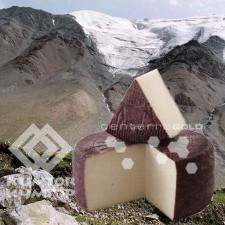 Training for interested cattle-raisers on the topic: "Production of cheese" will be held on June 13, 2012 in Jety-Oguz district with the financial support of Kumtor Operating Company.

The main part of the training will take place at "Juuku" pasture, where participants will be able not only to observe the process of cheese production, but also participate in it. During the practical course the shepherds will study such aspects of production, such as hygiene, cheese production without the use of equipment, and storage of cheese.
Trainers are experienced professionals, who have been trained in Switzerland. Upon completion of training, fifteen families will be able to join cheese production under the brand name "Juuku Cheese", and will be able to join "One village – one product" Association.
For information:
"One Village – One Product" (OVOP) Association – is an initiative, which was created by producers of the Issyk-Kul with the aim of regional development within the "One Village One Product" project, which was implemented by Issyk-Kul Regional State Administration with technical support from Japan International Cooperation Agency (JICA). Any interested person or the community may join the Association. Members of the OVOP Association produce unique products, using local resources, handcrafted under the trademark "Issyk-Kul brand"