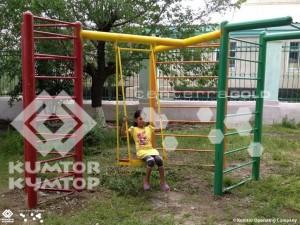 Kumtor Operating Company has contributed $2,000 to the construction of a playground in Balykchi, Issyk-Kul province.
The playground will be built in Zarya district where once there stood a dance pavilion. The City Hall has assigned funds for the project and undertaken to provide security across the area. KOC, in turn, has contributed funds for purchasing swings and chin-up bars.
The playground is going to be commissioned in ten days, according to assurances given by the Kyrgyzdar Jashtar Keneshi public association, which has initiated and is supervising the project. Admission will be free both for the residents and visitors of Balykchi.