KGC employees held a charity event 'Kid, You Will Survive!' dedicated to the World Cancer Day commemorated on February 4 each year.
The annual event organized by the Union for International Cancer Control (UICC) is aimed to draw public attention to this global problem, as well as to remind how dangerous and common cancers are.
Director of Pediatric Haemato-Oncology Department under the National Cancer Center Gulnara Junushalieva sought assistance of Kumtor Gold Company in the acquisition of Vincristine, a chemotherapy medication. Kumtor employees arranged a fundraising among colleagues, having raised enough money to purchase 270 vials of the life-saving medication.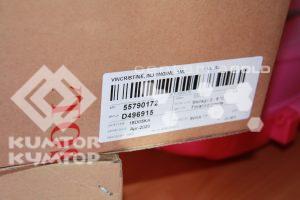 Doctor Junushaliyeva explained why they had to make additional purchases of certain medications, 'We cannot include this drug in the medication list we submit to the High Technology Foundation, since their requirements stipulate using more expensive medications. It is the National Cancer Center, which usually purchases it for us, but before the New Year we faced financial problems. We are very grateful to each Kumtor employee for their kind-heartedness and help. This amount of medication will be enough for two months. I wish health to all your team!'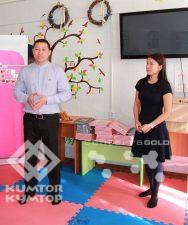 As part of the charity event, Kumtor employees presented books of Raritet Publishers to small patients of the Center. Recall that colorful children's encyclopedias and fairy tales in Kyrgyz and Russian were also published with the financial support of Kumtor Gold Company. We express our heartfelt gratitude to each KGC employee, who kindly supported the charity event 'Kid, You Will Survive!'