Four new greenhouses began to supply vegetables to Issyk-Kul social institutions in 2018 under the Karagat + Project and with the support of Kumtor Gold Company.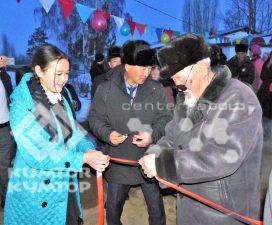 High school students at Kytai and Darkhan, kindergarten children at Orgochor, Jety-Oguz District, and students at Tuura-Suu, Ton District, can now use organic vegetables grown in their own greenhouses.
The greenhouses' area is 120-140 sq. meters where up to 1,000 kg of goods can be grown during one season with surplus vegetables being sent to children for supplementary feeding. Daily, more than 1,000 children use vegetables grown in the greenhouses which include cucumbers and greens to be followed by tomatoes and other vegetables in future.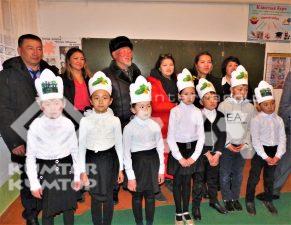 The project's total budget is 2,638,000 soms. It was co-funded by local self-government bodies and supported by residents in each of the said villages. Special technologies were used for the project to make the greenhouses as efficient as possible.
A total of 15 greenhouses have been built in social institutions across Issyk-Kul Province since 2013. Microcrediting agencies, including Jety-Oguz Finance, Balykchi Finance, Ton Finance and Ayil Bank, have supported the project by allocating 11,800,000 soms.
"Before launching the project, we taught teachers and educators in the selected social institutions greenhouse management technologies. To gain more experience, the project participants visited Kyrgyzstan's most successful greenhouse farms. In future, the organic vegetables grown in the greenhouse are expected to make children's diet more varied and enriched with vitamins," said Nurlan Tokonov, Director, AVEP.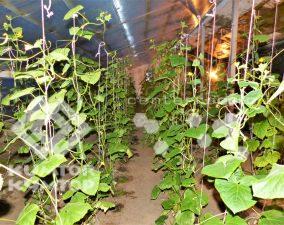 For Reference:
Karagat+ is a joint project of Kumtor Company and AVEP Public Fund. Its purpose is to encourage local communities and expand the potential of the berry-and-fruit market. It is being implemented in Issyk-Kul province with an emphasis made on the southern coast of Issyk-Kul Lake. During 2013-2018, AVEP experts assisted in creating a network of nursery gardens, greenhouses and farming goods reception centers.