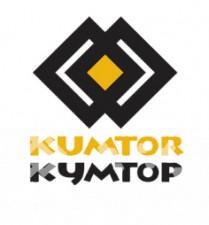 Additional US $30 million were transferred to the budget of the Kyrgyz Republic by Kumtor Operating Company this Tuesday, on May 29, 2012. The relevant documents with regard to the advance payment have been signed by the Company and the National Tax Service under the Government of the Kyrgyz Republic on the eve.
Kumtor Management has considered the fact that after correction and reduction of the Company's Production Plan for 2012 due to the accelerated ice and waste movement in the southeast section of the pit resulted also in the reduction of the Company's contributions to the budget of the Kyrgyz Republic. At the request of the Government, the Company decided to pay partially its gross revenue tax in advance which will be regarded as paid by installments at the end of 2012 and throughout 2013.
Currently, the Company is mitigating the problems resulting from the work stoppage last February. Kumtor Operating Company is accelerating mining in the southwest portion of the Kumtor pit to access part of the new reserves and produce 390,000 to 410,000 ounces or 12.13 to 12.7 tonnes of gold by the end of the year.
For further information please contact Media Relations, KOC