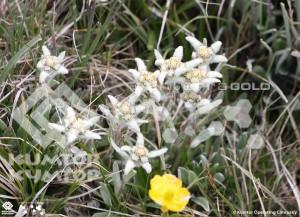 Today, July 16, 2012, Kumtor Operating Company disclosed its 2011 Annual Environmental Report. This document has been issued annually since 1996 and is intended to keep government authorities, NGOs and the broad public informed about the environmental situation at the mine site and steps taken by the Company in the protection of the environment. Publication of this document is a voluntary initiative of the Company intended to promote transparency and maintain constructive dialogue with stakeholders.
The Report embraces a wide range of issues and details pertaining to industrial safety and health protection of the employees. The document includes full information provided by environmental studies conducted both at the Kumtor site and nearby areas, and contains environmental monitoring results obtained in 2011 and over the past five years. The Company states that no serious accidents to be reported to external controlling bodies were recorded in 2011. Also, the document provides results of various social programs, discloses the mine's economic performance and outlines the Company's plans for the future.
The Report provides a list of permits, agreements, licenses, inspections and audits. There were 22 inspections of KOC's facilities conducted by various ministries and agencies of the Kyrgyz Republic in 2011. Specifically, the National Inspectorate of Safety and Mining Supervision (Gosgortechnadzor) alone conducted as many as six inspections of the Kumtor mine on industrial safety in 2011. Two audits were conducted in 2011 by an independent consulting company, WESA. In addition, the Kumtor mine was visited by a Jogorku Kenesh working group as well as by experts of an inter-department commission formed by the Prime Minister of the Kyrgyz Republic.
In 2011, Kumtor Operating Company was duly audited for all procedures and documentation related to the transportation, storage and employment of cyanide in gold production. A group of independent experts, selected by the International Cyanide Management Institute (ICMI), provided an opinion confirming that all procedures and operations of the Company are in full compliance with the principles of the International Cyanide Management Code. As a result, in May 2012 Kumtor Operating Company was awarded an ICMI Certificate reaffirming that the Company builds its activity in perfect agreement with the International Cyanide Management Code – a fact which can be described as a key international event for the Company in reference to its environmental responsibilities.
The Report has been distributed to a number of government and local self-government authorities, public associations and libraries across the Kyrgyz Republic.
The 2011 Annual Environmental Report of Kumtor Operating Company is available on the website www.kumtor.kg in three languages: Kyrgyz, Russian and English.
For further information please contact Media Relations, KOC