Suspension of the Kumtor Mill operation for annual scheduled maintenance is planned from July 23 to 30, 2021.
Nurdin Usenov, Mill Manager, informed that it was planned to replace the lining in the internal segments of three mills.  Welding and other repair operations would also be performed.
"In general, we are doing all necessary repair and partial replacement operations.  If all planned maintenance operations will be completed ahead of schedule, the Mill will be launched on July 29", Nurdin Usenov said.
Throughout the Mill shutdown period, mining operations will be continued in a routine mode.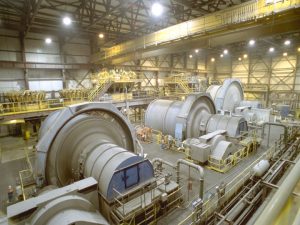 _____________________________________
Kumtor Gold Company CJSC (KGC) adheres to the philosophy of openness and transparency in its work.  The KGC activities are exclusively subject to and governed by the laws of the Kyrgyz Republic.