On November 21, the International Business Council held the first Sales Tournament among its members.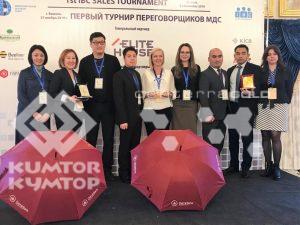 The Tournament involved the participation of nine teams and was held in three different halls. Each hall hosted three teams. The competition consisted of several rounds, where cases on various topics were played off. All negotiations were trilateral. Each team had to prepare its negotiator for a speech, work out a negotiation plan, arguments, basic and backup strategies for behavior. Kumtor Team made it to the final with wide margin from their opponents and took second place in the final of the game.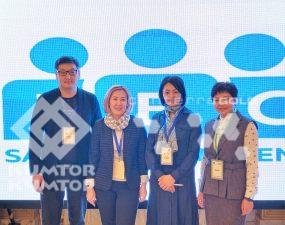 Team of Nurbek Tolobayev, Gulmira Turdubayeva and Nazgul Oskoyeva represented Kumtor Gold Company.
The negotiators tournament is a unique event for our country, which includes a competitive format aimed at developing teamwork in the preparation and conduct of negotiations. The uniqueness of the event lies in promoting negotiation skills, through which the company's operating efficiency can be ensured and sales of goods and services can be increased.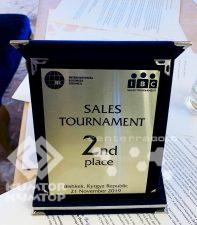 Congratulations to our colleagues on the award-winning place in the Negotiators Tournament and wish them success in scaling new heights!