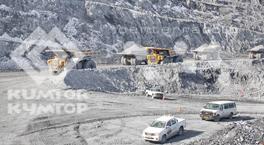 Outlook for 2017
● Gold production in 2017 is expected to be 525,000 to 555,000 ounces, or 16.33 and 17.26 tonnes.
● 2017 total capital expenditures, excluding capitalized stripping, are forecast to be $96 million.
● Growth capital investment for 2017 is forecast at $28 million.
● Capitalized stripping costs are expected to be approximately $234 million.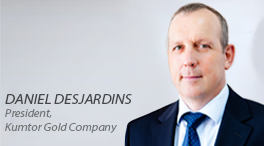 2016 was a very eventful year for all of us. Our Mill set a Throughput record of 6.3 tonnes beating the old record by ½ a million tonnes. Our Mine Department kept to plan and is hiring 90 new operators to enable us to do even more work. Our Maintenance team moved into our MEGA shop and now is working at even higher standards.  Kumtor's production forecast is expected to be in the range of 525,000 ounces to 555,000 ounces with 30% of the production expected to be in the fourth quarter.
We are rolling out our WORK SAFE – HOME SAFE program, focusing on Safety Leadership for all. Our target is zero harm and we must stay true to this goal.
Video about Kumtor:
COMPANY NEWS