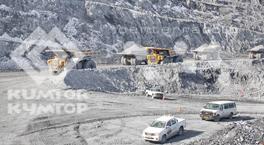 Outlook for 2017
● Gold production in 2017 is expected to be 525,000 to 555,000 ounces, or 16.33 and 17.26 tonnes.
● 2017 total capital expenditures, excluding capitalized stripping, are forecast to be $96 million.
● Growth capital investment for 2017 is forecast at $28 million.
● Capitalized stripping costs are expected to be approximately $234 million.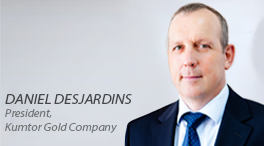 KGC continues to contribute significantly to the economy of the Kyrgyz Republic as the largest taxpayer and the largest employer in Kyrgyzstan's private sector.
Kumtor successfully implemented various continuous improvement initiatives throughout the year resulting in higher throughput in the mill and lower unit costs. It is important for KGC that we continue to meet our production targets in a way that is safe, and environmentally and socially responsible.
We strive to have ZERO HARM at our operations and at home and by working together using STOP conversations and taking on responsibility for safe work activity together we can achieve this most important goal.
Our long-term vision is to build a team-based culture of excellence that responsibly delivers sustainable value and growth.

Video about Kumtor:
COMPANY NEWS