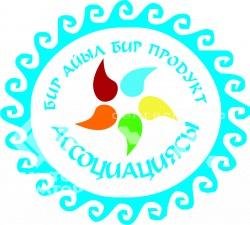 A sales outlet was officially opened in Bishkek on October 2, 2013, to offer goods produced by jamaats, or members of the Association "One Village One Product" (OVOP). The outlet is located at a Gazpromneft Asia gas station at the intersection of Ibraimov St. and Jibek Jolu St. Hand-made soap, white honey, various jams, unique felt and many other handicraft will now be accessible to the public at the most frequented Gazpromneft gas stations. Even though the pilot sales outlets have so far opened in only two cities, those of Bishkek and Balykchi, the sales of environmentally-friendly goods are expected to be extended to other regions of Kyrgyzstan soon.
Some of the jams and juices now offered for sale have been produced under the Kumtor-supported project designed to activate Southern Issyk-Kul communities.
"We are doing our best to make goods produced by Issyk-Kul craftsmen accessible to the broad public both in Bishkek and across the country. Today we are launching sales outlets in two gas station shops and hope the gas stations will provide us with a good growth potential. We are grateful to Kumtor Company for supporting this project which we launched in the middle of 2012 and to Gazpromneft Asia for making our goods accessible to the broad public through its gas station shop chain. We are hopeful the Kyrgyzstan public will appreciate our craftsman's skills and their produce," commented Makhabat Jakeyeva, OVOP Chair.
For Reference:
The Association "One Village One Product" (OVOP) was organized in the Issyk-Kul region at the initiative of local producers as part of the OVOP project, which is being implemented by the province administration. Any community or individual may join OVOP. The OVOP members are engaged in the production of unique goods by using accessible resources.
Kumtor Company and OVOP have been implementing this joint project designed to activate Southern Issyk-Kul communities since June 2012. The purpose of the joint project is to unite private business and community efforts for the development of the region's economic potential through production of goods based on accessible local resources. OVOP's key principle is that communities decide it themselves what kinds of goods they are going to produce. The Project covers 20 villages and approximately 30 local OVOP member communities.