One should just learn a bit more about the activities of Kumtor to find out that much of today's controversy surrounding Kyrgyzstan's largest mine is essentially groundless.
Job for Professionals
There are some myths that need to be dispelled in order that everyone may have a true apprehension of the outside world and can clearly see what is really right or bad.
One most common mistake of our fellow countrymen is their unstinting conviction that expats alone are employed by the Kumtor mine while Kyrgyz citizens are left out in the cold. How far is this conviction true?
Says Nurbek Tolobayev, HR & Administration Manager: "True, the mine has foreign staff. They are 98, all in all. Gold production being an extremely difficult thing, we badly need expat specialists. Normally, they come here to exchange experience and train our native staff. As regards the latter, the mine currently employs 2,700 Kyrgyz citizens."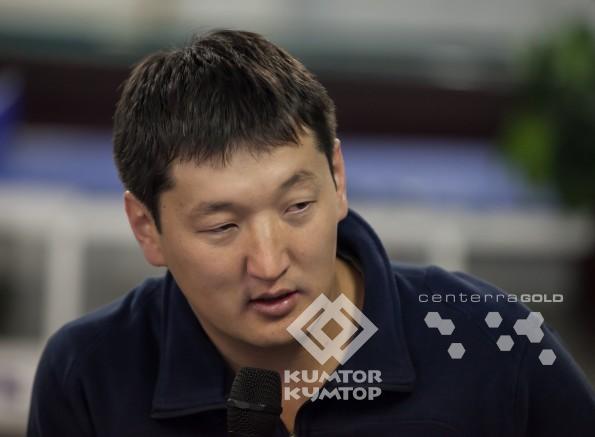 According to him, 70% of the Company staff are Issyk-Kul residents. One's professional skills – education, qualifications and experience – are the decisive requirements a candidate must meet to be hired. If, moreover, one turns out to be an Issyk-Kuler by birth, one will be most definitely favored, according to the hiring policy.
These are the only considerations as regards employment procedures. No kinship or personal acquaintance may help a dilettante get a job at the mine, Nurbek Tolobayev says.
"This will be absolutely useless here. An operation like ours employs extremely sophisticated technologies. That's why we hire people whose education and qualifications meet our requirements. Mining being a very demanding job, we have no right to take risks by putting the matter into the hands of unskilled or untrained people. Whatever the rumors say, our hiring policy remains open and honest," Tolobayev concludes.
Alybek Chekirov, a Tamga resident, traffic controller, confirms what Nurbek Tolobayev says.
"This is my fifth year here. I got my job just as all the rest did, in accordance with general practices, no favors at all. I just learned about a vacancy, came to an interview and was admitted," he says. "My responsibility is to control mining operations or, in other words, to see that the equipment should be used efficiently. The job seems simple on the face of it. But, actually, you need a great deal of accuracy, attention and mathematical exactness to employ to do the job.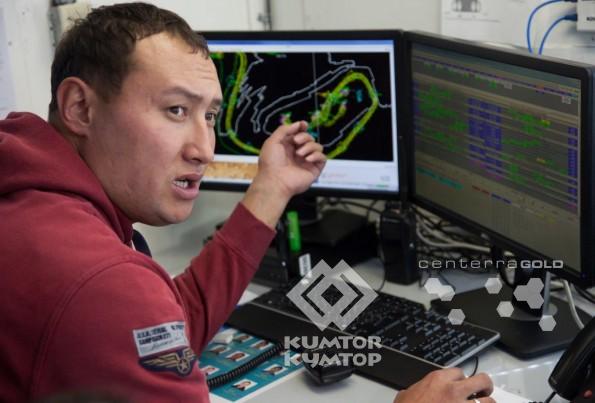 Growth Potential
The expat staff – too numerous, as some of our citizens seem to believe – are doing their job very well. In most cases it is the expats who conduct various courses and trainings enabling the mine employees to improve their skills. Their responsibilities are to organize and carry out the process of professional development at Kumtor. Why so?
"Our department, for one thing, deals with heavy duty equipment maintenance. We must see to it that the equipment is permanently in running order to ensure its continuous operation. Moreover, operation must be made absolutely safe. In our subdivision, there are about 200 units of state-of-the-art equipment imported from Japan, Germany and America. The safety requirements are very high. In addition, there are advanced electronic devices facilitating the equipment's operation and maintenance. As a result, we need competent experts who can share their expertise with our guys," Almaz Baryktabasov, maintenance supervisor, explains.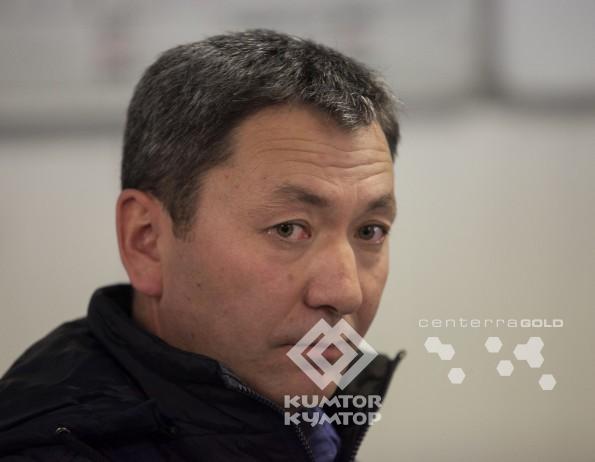 Operating gargantuan trucks and electronically driven dozers and shovels is certainly not an easy thing to do. Yet, the locals guys fare quite well on this job. Adilet Janybekov, an Ak-Terek (Jety-Oguz district) resident, heavy duty truck operator, has harnessed his iron monster pretty fast. He is an operator of a huge truck capable of carrying more than 150 tonnes of ore.
"Honestly, I'm proud of being able to operate such a huge thing. Of course, I received special training. The truck being equipped with various electronic devices I couldn't gain operating skills without training. But I'm a unique specialist in Kyrgyzstan now," Adilet says.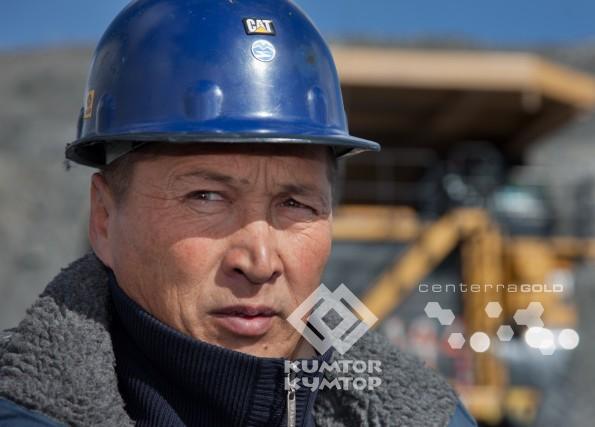 Welcome to Kumtor, Suppliers
Another matter of public concern in Kyrgyzstan is Kumtor's purchases. There are people who seem to believe that the mine's equipment has been totally imported while local suppliers have been pushed to the sidelines.
"True, there are things that need to be purchased abroad because local suppliers are not in a position to provide Kumtor with mining equipment or reagents we need," says Syrgak Samudinov, the store chief.
"Nevertheless, we are working with them and the level of cooperation is growing every year. Just a couple of years ago, the ratio of domestic and foreign suppliers was 50 to 50. But the involvement of local suppliers has grown by 5%, and the figure, insignificant as it may appear, reflects dozens of millions of dollars."
Furthermore, Kumtor Company organizes a lot of tenders to attract Kyrgyzstan's suppliers. More than 60 such tenders have been arranged over the past 18 months, four or so every month. The tender boards selecting potential suppliers are composed of Company employees representing various departments. They examine thoroughly every proposal considering the proportion of the price and quality.
Meanwhile, the number of local suppliers might grow far faster if domestic production were given a boost, mine employees believe.
"If Kyrgyzstan had, for example, a well-developed chemical industry and could produce cyanide and caustic soda on its own Kumtor would naturally purchase these goods from domestic producers. Shipments passing through various transit zones require a lot of permits and are rather costly. It would be far cheaper to purchase all these things in Kyrgyzstan for domestic supplies would lead to lower gold production costs and higher budget revenues. Chemical industry obviously should be given a boost because the mining sector can do nothing without it," says Ruslan Ryskulov, a gold mill manager.
By Vasilisa Mikhailova
"Vecherny Bishkek"