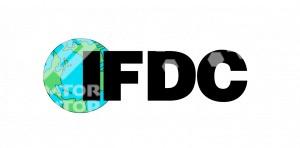 On October 24, 2013 Kumtor Company and Kyrgyz Agro-Input Enterprise Development (KAED) Project conducted inauguration ceremony of two rehabilitated sites in Issyk-Kul oblast. The inauguration ceremony took place near rehabilitated dam in Ichke-Bulun village, Lipenka rural council, Jeti-Oguz rayon, Issyk-Kul oblast. Emilbek Kaptagaev, Authorized representative of KR Government in the Issyk-Kul Province, also took part in the event.
Kumtor Company allocated 200,000 U.S. dollars for rehabilitation works; KAED project and local farmers invested expertise and labor in an amount of 170,000 U.S. dollars. The extensive reconstruction work has been completed. The first rehabilitated site is located in Lipenka rural council, Jeti-Oguz rayon, Issyk-Kul oblast. At this site Samat-Kol dam with a capacity of 14,000 cubic meters and its irrigation canals were rehabilitated; a pump station and transformer substations were installed. These improvements will help to supply irrigation water to 720,000 square meters of land. On the second site located in Ak-Dobo rural council, Jeti-Oguz rayon, Issyk-Kul oblast a daily runoff pond with a capacity of 25,000 cubic meters and irrigation canals were reconstructed. This will supply 467,000 square meters of land with irrigation water.
In October and November 2013 KAED project will work with the local councils to auction leases for rehabilitated land. Project agronomists will offer technical advice and training for the farmers as they prepare for the fall planting season.
Thanks to rehabilitation works 1,250 hectares of land will be brought back into production. In addition, rehabilitation of irrigation systems will contribute to improved soil fertility on additional 750 hectares of land bordering the rehabilitated plots. It is expected that crop yields will increase during the coming years by 50 percent more than currently on the 1250 ha of rehabilitated lands if farmers complement the irrigation with yield-enhancing technologies and advanced methods of soil fertility restoration and farm management. This will generate up to $260,000 annually in additional income for rural communities as a result of improved production of wheat and alfalfa and additional revenue from leased land for the local communities. A total of 3,400 people will benefit from the rehabilitation works and agricultural productivity improvement.