Kumtor Gold Company supported the project "Training of Software Developers (Front-End + PHP)" to be implemented by IT Academy Karakol (Non-Governmental Association "Steps to Success") in 2020-2021 academic year. The project budget is USD 61,060.
The project is intended to demonstrate options and prospects of the digital development, launch IT training process, increase digital literacy and improve living conditions of the rural youth.
As part of the project, they will select 12 students of 9 and 11 grades from Barskoon, Tamga, Tosor and Saruu of Jeti-Oguz district, Issyk-Kul region, who will be trained for free at IT Academy in Karakol. For the whole period of training, students will be provided with free laptops. Upon completion of the training, they will be qualified as junior front-end developers.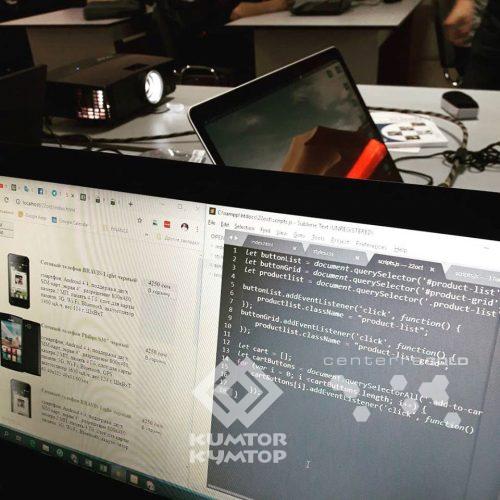 After completion of their training, alumni shall hold training workshops and motivational meetings in the villages during the next year. The practical result of the training will be graduation works, which shall include the development of the following products:
1) website for aiyl okmotu (electronic reception desk, electronic system of document reconciliation for the local Kenesh) and schools (electronic school progress report/gradebook, education tools for teachers to hold online classes);
2) creation of basic profiles on Booking.Com for already operating guesthouses;
3) development of online marketplaces for buying and selling organic and agricultural products, as well as an application for buying and selling livestock and fodder.
Software product selection will be made based on needs assessment. All product users will be trained.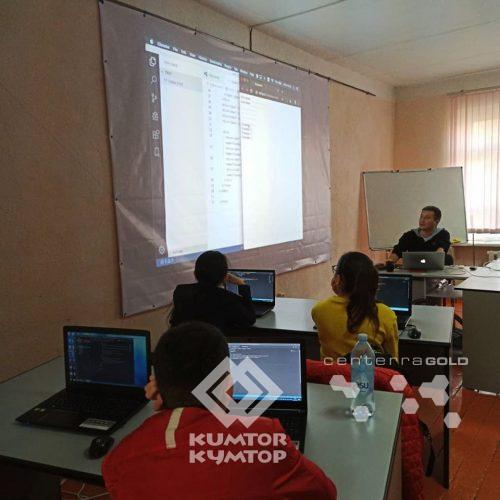 The online training is designed for 60 people (computer science teachers, young adults, employees of aiyl okmotu, etc.). Training subjects will include registration and using of the online reservation system Booking.Com for guesthouse owners.
In such a manner, in addition to the young people, the project intends to support the school education, local entrepreneurs and local governments by launching digitalization processes in each village covered by the project.