A conference titled "Effective NGO Governance: from Setting Missions to Practical Results" was held last weekend in the Issyk-Kul region. Participating in it were representatives of six Youth Banks created under a project implemented by the Eurasian Fund of Central Asia (EFCA) with the support of Kumtor Gold Company.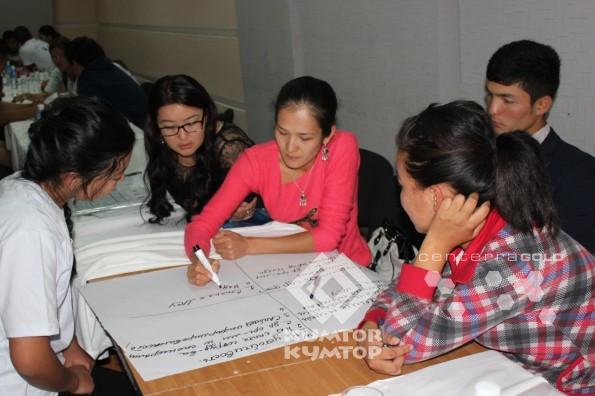 During the conference, the young people developed their action strategy for the next three years. Activists designated their priorities and presented sustainable development mechanisms, including institutional development steps which envision transition from initiative group activities to the registration of a public fund whose mission it will be to encourage comprehensive development and involve young people in the settlement of problems confronted by local communities across the Issyk-Kul region.
"Our chief target is to ensure sustainability of Youth Banks upon completion of the project to keep them going unassisted. This conference is an important steps in this direction," said Dinara Ibragimova, EFCA project expert.
Also, Youth Bank representatives discussed financial viability which is thought to be attained both by raising donor funds and furnishing services to the general public and companies. The young people are planning to focus on offering educational and consulting services, as well as on providing legal assistance to the public and implementation of social and infrastructural projects.
For Reference: Youth Banks represent volunteer initiative groups which take active part in the life of their communities. Earlier, such groups were formed in six communities, including Balykchi, Karakol, Bokonbayevo, Tamga, Kyzyl-Suu and Tiup. They undertook to receive applications from other young people and support promising projects aimed at boosting the development of local communities.