In early June, 2018, a group of twenty employees of Issyk-Kul Region Development Fund Management paid a familiarization visit to the Kumtor Mine. The group visited the Mine's key facilities, including the mill, open pit, Tailings Storage Facilities and the camp.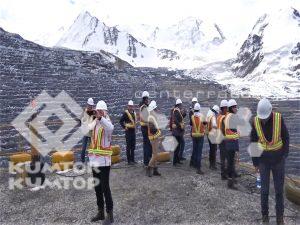 Aktan Mamatkulov, Deputy Director, Issyk-Kul Region Development Fund, said the Fund works closely with the local residents and receives a lot of questions regarding possible impacts of the gold mine on the environment. "It is the first visit the Fund's employees ever made to Kumtor. Our Number One aim is to get them familiarized with production while Number Two is to get answers to public questions concerning Kumtor's environmental effects. Kumtor employees have shown us everything, explained and answered our questions. We are really grateful," he said.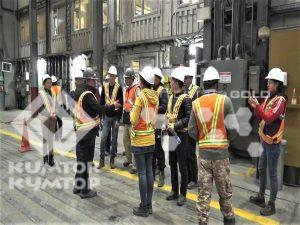 An approximate of US $60 million has been invested in the Issyk-Kul Fund since 2009 when it was founded, to put in place various infrastructure projects across Issyk-Kul province. In 2017, Kumtor Company contributed approximately US $6.4 million to the Issyk-Kul Region Development Fund.