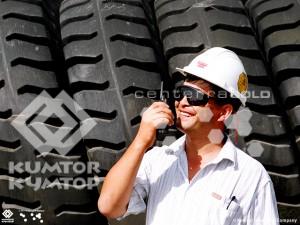 DEADLINE HAS EXPIRED
Kumtor Gold Company CJSC (KGC), invites all interested parties to participate in the discussion of environmentally friendly methods of recycling used tires, including large size off-road tires with max radius – R40. KGC is open for discussion of all methods of recycling and processing of tires, preferring the use of technology for complete decomposition of tires.
Only those applicants, whose ideas would be most feasible and environmentally sound, will be invited for a closer dialogue and discuss the terms and conditions of the contract.
Tires are available from Kumtor Mine Site.
Please forward your questions and proposals till March 15, 2013 via e-mail:
kumtor_localbuyer@kumtor.com.