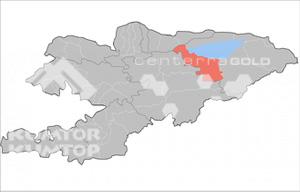 Last Tuesday around 200 young people of Ton district attended the Friendship of Youth Forum, which took place in the District Administration with the financial support of Kumtor.
Activists of the nine aiyl districts discussed the current problems and decided to join their efforts for the resolution of these issues. In the near future representatives of each village will choose their own leaders who will coordinate the efforts of young people to develop Ton.
The youngest akim of the province, the Head of Ton district Bakyt Ryspaev, also took part in the Forum. International organizations and NGOs informed the participants about the projects implemented in the region, in which the young people could be involved, and thereby make a contribution to the development of their villages. Participants of the Forum were introduced to the possibilities for the district's development under the current projects, such as the YouthBank Project where they can implement social projects, as well as the work of Karagat + and other scheduled events.