KGC employees of Mine Dispatch Department made a charity visit to the Ak-Suu Psychoneurological Nursing Home. During the preliminary visit to this care-giving institution, Kumtor's Ambassadors have specified the most necessary goods for the patients: walking shoes, unbreakable metal dishware, soaps and detergents.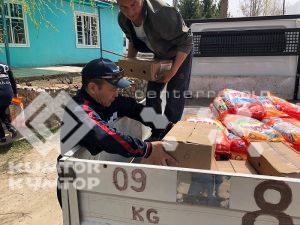 Kumtor Mine Dispatch employees collected KGS 105,000 and purchased 240 pairs of summer shoes, 240 pairs of winter shoes, dishes and household supplies.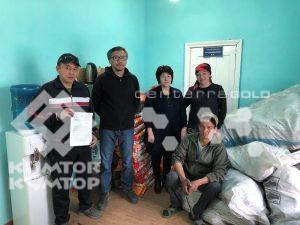 The Ak-Suu Psychoneurological Nursing Home currently provides supportive care to 240 women from all over the country. The age of patients ranges from 18 to 90 years old. Most patients are already incurable and will live in this nursing home until their death.
On April 14, 2018, Kumtor employees delivered and handed over the humanitarian aid to the representatives of the Ak-Suu Psychoneurological Nursing Home. The nursing home's management team expressed its deep appreciation and gratitude to the employees of Kumtor Gold Company for their assistance.