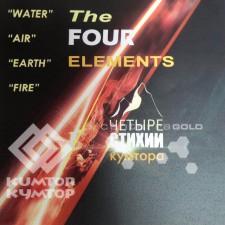 The Corporate Social Responsibility Business Network and the Development Policy Institute awarded the winners of the "Partnership- 2012″ competition for the best coverage of the social responsibility of businesses in the media. Cameraman Eugene Chichurko and journalist Eugene Pechurin were recognized as the winners in the category "The best Coverage of Environmental Safety" for their work on serial film about Kumtor mine, "The Four Elements". The film is dedicated to Kumtor enterprise and speaks about the environmental regulations and standards, which are being observed during the deposit development.
As the organizers of the competition note, this year the jury had received 120 works. "Partnership -2012" is held for the third year in a row. Other categories of nominations were:
∙ «Best Coverage of territorial development (interaction with the local community)";
∙ «Best Coverage of quality of production and responsibility to customers";
∙ «The best coverage of philanthropy and sponsorship."
The film "Four Elements" in English is available here.