Kumtor Gold Company has contributed US $5,000 to the Karakol zoo which needs funds to purchase forage and food additives for its animals, thus responding to the urgent request of the Bugu-Ene public fund for aid.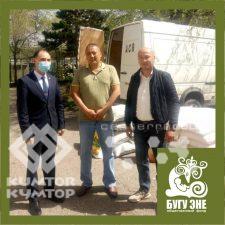 The current lockdown restrictions imposed on the Karakol zoo, financed by the said public fund, have placed it in a difficult situation. The zoo being closed for an indefinite period, has run out of its forage reserves. Previously, the zoo would be earning its modest revenues from the sale of tickets, the proceeds being used to keep the animals. Aid provided by Kumtor this time will help the zoo survive during this difficult period.
It must be noted that Kumtor Company has supported the Karakol zoo for years. The Company's contribution to the development of the zoo infrastructures and activities totaled US $177,374 between 2014 and 2017.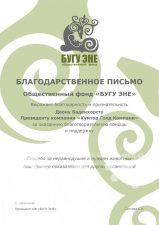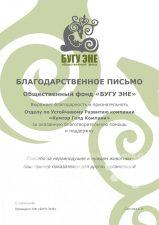 For reference: The Karakol zoo was founded in 1987. It keeps approximately 150 individuals including more than 30 species of animals and birds which can no longer adapt to wildlife: brown bears, wolves, Przewalski horses, mountain goats, wild boars, lynxes, foxes, Japanese macaques, etc. Also, there is one snow leopard which has recently been saved in Naryn province. The total area of the Karakol zoo is 8.7 hectares.