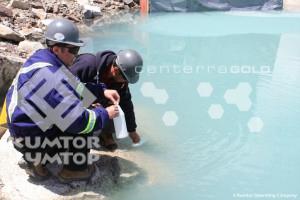 No serious environmental accidents to be reported to the external controlling authorities were recorded at the Kumtor mine and in the Company at large, according to the 2011 Annual Environmental Report publicized by Kumtor Operating Company.
The Report contains details pertaining to industrial safety and health protection of the employees. The document includes full information provided by environmental studies conducted both at the Kumtor site and nearby areas, and contains environmental monitoring results obtained in 2011 and over the past five years.
The Annual Environmental Report is available here.