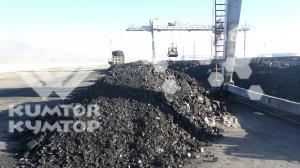 The Company purchased about 1,000 tonnes of coal to support villagers during the heating season.
After the District Committee session, held in the beginning of December, 2013, the Company has decided to provide help to vulnerable social groups from Balykchy city, Djety-Oguz, and Ton regions: 200 tonnes will be distributed among residents of Balykchy, villagers of both region will get 400 tonnes each.
Coal delivery to the families of people in need will begin next week.