CJSC KUMTOR GOLD COMPANY (KGC) announces an auction sale of decommissioned mining and auxiliary equipment in the condition "as is". Kumtor Gold Company will provide assistance to buyer in loading of the equipment at the seller's premises of Balykchy Marshaling Yard, Balykchy city. Interested persons are welcome to submit their bids in sealed envelopes marked "Purchase of equipment" to the 10th floor of Uchkun building in Bishkek at Ibraimov Street # 24 by 5:00 p.m. on 15 April 2016.
Any additional information can be requested via e-mail: kumtor_localbuyer@kumtor.com. A trip to Kumtor Minesite is possible upon agreement between KGC and the potential buyers.
KGC reserves the right to accept or reject a bid both in full or in part, and, to this end, KGC explicitly withdraws responsibility to compensate any and all costs which may be incurred by any potential buyer.
List of equipment, spare parts of the available units:
1. FORD 1997 F350 KGIH0254 S/N 1FTHF36F9VEB91698 Asset ID 000.50.43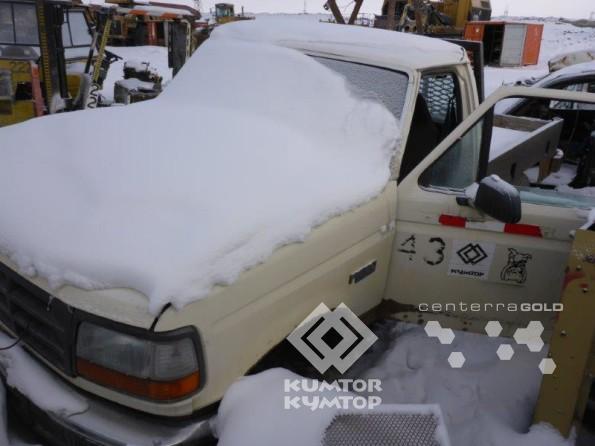 2. FORD TRUCK F350, KGIH 0330 S/N 1FTSF31F1XEE30029 Asset ID 000.50.57
3. FORD TRUCK, F350 4X4, SAFETY DEPART, KGIH 0225 Asset ID 000.50.58
4. FORD, F350, 4X4, EXPLORATION, KGIH 0220 Asset ID 000.50.61
5. FORD PICK UP 4X4 REGULAR, MILL MNTCE, KGIH 0226 Asset ID 000.50.82
6. FORD PICK UP 4X4 MINE MAINTENANCE , KGIH 0218 Asset ID 000.50.83
7. FORD PICK UP 4X4 REGULAR MINE MNTNCE, KGIH 0309 Asset ID 000.50.87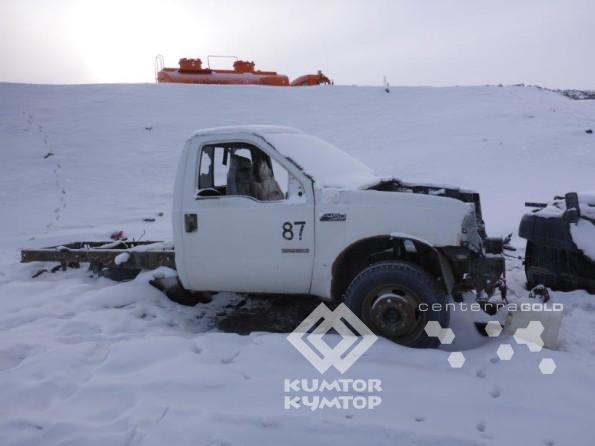 8. TOYOTA HILUX 4X4 PICK UP, EMULSION DPT, KGIH 0514 Asset ID 000.55.09