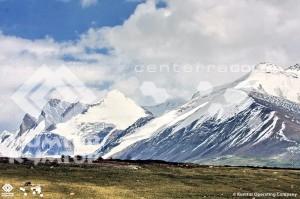 Over US $9 Million Has Already Been Transferred to the Reclamation Trust Fund
In 2011, KOC transferred US $1.7 million to the Reclamation Trust Fund of the Kumtor mine. The Reserve was constituted pursuant to a Security Trust Deed of January 25, 1996, between Kumtor Gold Company, Rothschild Trust Corporation and Trust Fund Investor located in London (England). Currently, an issue of place Trust Fund in a finance-credit establishment located in Kyrgyzstan is discussed.
The Fund's resources will be used to:
• meet regulatory requirements established by the Kyrgyz Republic for the Kumtor Project.
• ensure geotechnical stability.
• ensure health protection for the communities after closure.
• bring the land back to its former use.
The Annual Environmental Report is available here.