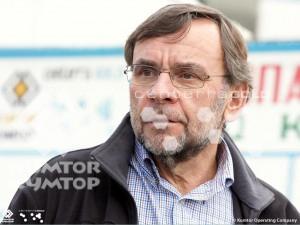 Mr. Ian Atkinson, President and Chief Executive Officer of Centerra Gold came to Bishkek for a working visit. From February 12 to February 14, 2013 Mr. Atkinson met with management of Kyrgyzaltyn JSC, members of negotiating group established by the Government, and with the Prime Minister of the Kyrgyz Republic. The purpose of the meetings was to discuss the future of the Kumtor project and to discuss outstanding concerns.
Mr. Atkinson and the Prime Minister agreed on the importance of Kumtor to the Kyrgyz Republic economy and committed to seeking in good faith through constructive dialogue a mutually beneficial resolution of such concerns with a view to ensuring the continued success of the project. Mr. Atkinson emphasized the importance of a resolution that is fair to and in the interests of all Centerra shareholders.
Mr. Atkinson and the Prime Minister confirmed that continued operation of the Kumtor mine is in the interests of all parties and agreed to continue their good faith discussions.