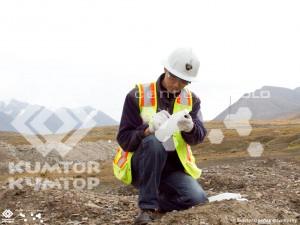 The world's leading environmental and sustainability consultancy firm undertook a review of Kumtor's environmental performance in October 2012 and concluded that within the terms of reference of their assignment, "No major or materially significant environmental issues were identified by the document review, site visit and legislative review" at Kumtor.
In response to the serious allegations made in the Kyrgyz Republic Parliamentary Commission Report dated June 18, 2012, the Board of Directors of Centerra Gold Inc. retained a leading international expert to conduct an independent assessment of the environmental practices and performance of Kumtor primarily through a review of existing data. The expert review and subsequent site visit, which were reported in October, 2012 included an assessment of Kumtor's environmental performance and practices in the following areas:
• Environmental management system
• Biodiversity
• Waste management
• Water management
• Air emissions and Greenhouse gases
• Closure plan
The consultants' report concluded "Overall there was no evidence of significant uncontrolled environmental impact or credible risk of future significant environmental impacts, from the current operation under the mitigations and procedures currently in place". The report also contains recommendations for further improvement in certain areas where issues were identified and Kumtor management has developed an action plan for such matters and continues to work in cooperation with authorities in that regard.
For further information regarding Kumtor's environmental performance, please click here.