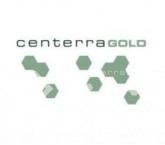 Toronto, Canada, June 22, 2012: Centerra Gold Inc. (TSX: CG) announced that the Kyrgyz Parliament held a session today to discuss a report released on June 18, 2012 by a Parliamentary Commission regarding Centerra's Kumtor gold project. The Commission was established to review Kumtor's compliance with relevant operational, environmental, health and safety and community standards.
Centerra's President and CEO, Ian Atkinson, commented: "The report is more than 300 pages and we have not yet completed our detailed review. The report makes a number of allegations including claims of substantial environmental damage by Kumtor. Judging from its summary conclusions, however, Centerra believes that the report's findings are without merit."
"The Kumtor project has been operating without interruption since 1997. The project is in full compliance with Kyrgyz laws, meets or exceeds Kyrgyz and international environmental, safety and health standards, and serves as a model for other mining projects in the Kyrgyz Republic and internationally. It has been the subject of systematic compliance audits by both Kyrgyz and international experts, who have confirmed its high level of performance."
The Kyrgyz Parliament is continuing today to discuss the report. Centerra is not able at this time to comment on the likely outcome of those discussions but will do so as and when appropriate.
In 2009, Centerra, Kumtor and the Kyrgyz Republic signed comprehensive agreements governing all aspects of the project (the New Agreements). The New Agreements were approved by all relevant Kyrgyz governmental authorities, including the Kyrgyz Parliament and the Constitutional Court, and form a solid foundation for the successful operation of the project.
Kumtor is a significant employer and tax-payer in the Kyrgyz Republic and a key contributor to the Kyrgyz economy generally. The company has benefited from a close and constructive dialogue with the Kyrgyz authorities over many years and remains committed to continuing to work with them to resolve any issues in accordance the New Agreements.
About Centerra
Centerra Gold Inc. is a gold mining company focused on operating, developing, exploring and acquiring gold properties primarily in Asia, the former Soviet Union and other emerging markets worldwide. Centerra is the largest Western-based gold producer in Central Asia. Centerra's shares trade on the Toronto Stock Exchange (TSX) under the symbol CG. The Company is based in Toronto, Ontario, Canada.
Additional information on Centerra is available on the Company's website and at SEDAR.
For more information:
John W. Pearson
Vice President, Investor Relations
(416) 204-1241
john.pearson@centerragold.com
Ian Atkinson
President & CEO
(416) 204-1959
ian.atkinson@centerragold.com
Jeffrey Parr
Vice President & Chief Financial Officer
(416) 204-1369
jeff.parr@centerragold.com