Kumtor Gold Company wishes to report that at Centerra Gold's annual meeting of shareholders held May 17, 2016 in Toronto, Canada, Centerra's independent shareholders (non-Kyrgyzaltyn) overwhelmingly supported and voted in favour of electing all incumbent directors to the board of Centerra.
On average, over 98% of the votes cast by independent (non-Kyrgyzaltyn) shareholders were in favour of the board nominees' election. The detailed results of the vote are set out below: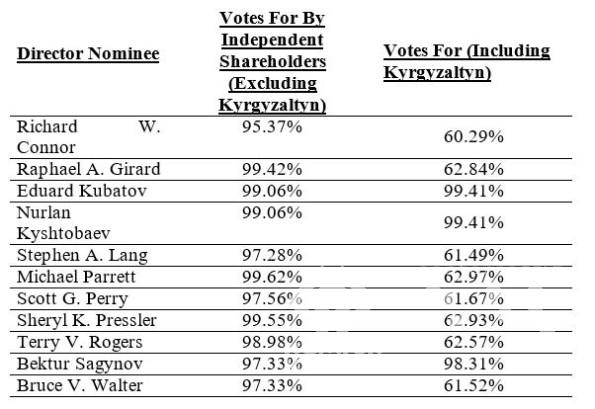 Kyrgyzaltyn JSC withheld its votes from the election of all director nominees other than Messrs. Kubatov, Kyshtobaev and Sagynov.