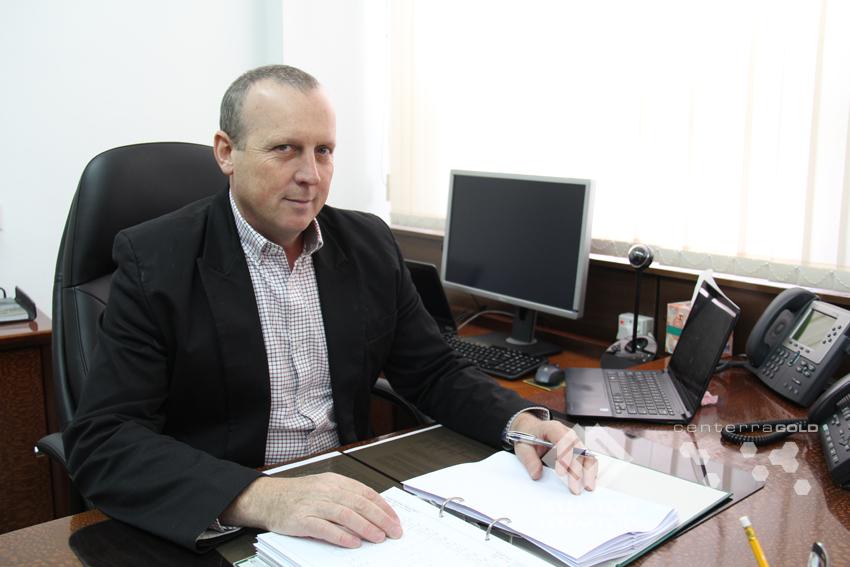 Kumtor Gold Company announces that effective January 20, 2015, Daniel Desjardins is appointed as KGC President to replace Michael Fischer.
Daniel Desjardins has 26 years' experience in the international mining industry, including working in Canada, USA, Australia, Indonesia, and several African countries. Dan worked 10 years with Newmont Gold and has held executive positions with Freeport McMoRan Copper & Gold. Most recently, Dan was Managing Director at London Mining Company, an iron ore producer in Sierra Leone.
Daniel Desjardins has a Bachelor of Commerce (Financial Accounting) from Mount Allison University in Canada, a Master of Science (mineral economics) and an MBA from Curtin University of Technology in Australia, and is a Chartered Public Accountant (CPA, CGA) of Ontario.
Importantly, Michael Fischer, the former President of Kumtor Gold Company who has made significant contributions to the Kumtor Project, will continue working with Centerra Gold Inc. as General Manager of Oksut Madencilik (OMAS) based in Ankara, Turkey.