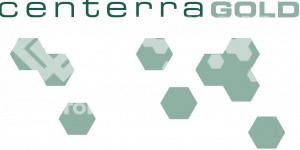 Centerra Gold Inc. reported that the Bishkek City Court dismissed three appeals commenced by the State Inspectorate Office for Environmental and Technical Safety of the Kyrgyz Republic ("SIETS") regarding previously disclosed environmental claims for:
– unpaid use of water from Petrov Lake;
– unaccounted industrial and household waste; and
– damages cause to land resources (top soil).
The Bishkek City Court dismissed the appeals and upheld earlier court decisions which rejected the claims based on the existence of the international arbitration clause in the Restated Investment
As previously disclosed, Centerra disputes the allegations made in the claim and consider the claims to be exaggerated and without merit. The Kumtor Project has been the subject of systemic audits and investigations over the years by Kyrgyz and international experts, including by an independent internationally recognized expert who carried out a due diligence review of Kumtor's performance on safety, health and environmental matters at the request of Centerra's Safety, Health and
Environmental Committee of the Board of Directors. The report of this expert released in October 2012 can be found on the Kumtor website under the "Environmental" section.
The full text of the news release is available on Centerra's website www.centerragold.com