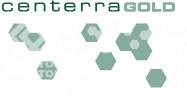 Toronto, Canada, August 23, 2013: Centerra Gold Inc. (TSX: CG) reports that, as previously disclosed on June 4, 2013, discussions are continuing with representatives of the Government of the Kyrgyz Republic in connection with a potential restructuring transaction under which Kyrgyzaltyn JSC would exchange its 32.7% equity interest in Centerra for an interest of equivalent value in a joint venture company that would own the Kumtor Project.
While Centerra believes that progress has been made in those discussions, no final agreement has yet been reached. Accordingly, the Company cautions against speculation relating to the terms of any potential restructuring transaction.
Any definitive agreement would be subject to compliance with all applicable legal and regulatory requirements and approvals, including any independent valuation and minority shareholder approval requirements. Centerra expects to continue discussions with the Government with the objective of resolving matters through constructive dialogue.
The full text of the news release is available here.