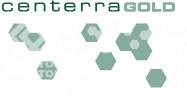 Toronto, Canada, May 31, 2013: Centerra Gold Inc. (TSX: CG) today provided an update on the status of the Kumtor project. The Company understands that the Kyrgyz Government has taken steps to remove the road block affecting the mine, however the Government has declared a state of emergency and until calm returns and safe and secure access can be restored, the Company will continue with an orderly shutdown of the mine facilities. The Company continues to work closely and cooperatively with the Government.
The situation concerning the mine is as follows:
• Steps to ensure the safety and security of personnel are being taken.
• Grid power to the mine is shutdown and essential services are being maintained using back-up diesel power generation.
• The orderly shutdown of the milling facility is continuing and the mill has been placed on standby with fluids circulating in order to ensure there is no damage from freezing.
• Mining operations remain suspended other than operating equipment required to continue to manage the ice and waste in the high movement area of the pit.
Until safe and secure access and grid power has been restored to the facility it will not be possible for the Company to determine the extent of the impact on the operations, including gold production and financial results.