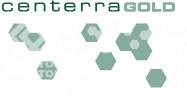 Toronto, Canada, January 25, 2013: Centerra Gold Inc. (TSX: CG) responds to media reports in the Kyrgyz Republic regarding the Kumtor Project. Based on such media reports, the Company understands that at a Government meeting held on January 24, 2013, Prime Minister Mr. J. Satybaldiyev, and Minister of the Economy, Mr. T.A. Sariev, made public statements endorsing certain recommendations of the State Commission formed to investigate the Kumtor Project (see Centerra's news release dated November 7, 2012 for information regarding the State Commission). According to the media reports, Mr. Sariev, who is also the Chair of the State Commission, called on the Government of the Kyrgyz Republic to open negotiations on the terms under which the Kumtor Project is governed, with a view to requiring it to accept a new tax regime and pay higher environmental charges. Prime Minister Satybaldiyev is also reported to have confirmed that the Government does not intend to nationalize the Kumtor Project and to have indicated a desire to have further discussions with the Company.
Centerra expects to continue discussions with the Government of the Kyrgyz Republic, with the objective of resolving matters through constructive dialogue. There can be no assurance, however, that this will be the case. Centerra notes that any discussion of the Kumtor Project must take into account existing legal obligations and binding commitments. In particular, the Kumtor Project is governed by project agreements signed in June 2009, including the restated investment agreement (collectively, the "Project Agreements"), which provides for a specified tax regime to apply to all Kumtor activities. The Project Agreements were approved by all relevant Kyrgyz Republic government authorities in 2009, including the Kyrgyz Republic Government and Parliament, and are the subject matter of a legal opinion issued by the Kyrgyz Republic Ministry of Justice and a decision by the Kyrgyz Republic Constitutional Court. Centerra has confidence in the continuing validity of the Project Agreements, which provide as well for disputes concerning the project to be resolved by international arbitration, if necessary.
The Kumtor mine continues to operate according to plan.