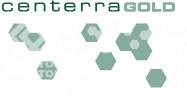 Toronto, Canada, May 3, 2013: Centerra Gold Inc. (TSX: CG) reports that a large section of Kumtor's principal waste-rock dump, the Davidov Valley Waste-rock Dump, is experiencing a greater than anticipated rate of movement. Beginning in mid-March, the rate of movement of the waste-rock dump increased beyond the anticipated rate, requiring acceleration to the planned relocation of certain mine infrastructure. Employees in the affected buildings have been moved to temporary work locations until new facilities are constructed.
The movement of the Davidov Valley Waste-rock Dump is described in the Kumtor Technical Report (December 20, 2012) and in the life-of-mine plan. As indicated in the report, the waste-rock dump movement required the relocation of certain mine infrastructure including workshops, administrative facilities and electrical substations. The Company has expedited the relocation of the infrastructure to ensure continued safe operations and planned gold production to date has not been affected.
As a result of this increase in movement, the Company has discontinued deposition of waste-rock on the affected portion of the Davidov Valley Waste-rock Dump. In the short-term, the Company is placing waste-rock on permitted sites currently unaffected by the movement. An alternative longterm waste-rock dumping plan is being finalized. The Company is working with the Kyrgyz regulatory authorities and external engineering advisors to expedite approval of such a plan. Based on discussions with the authorities to date, the Company believesthat such approvals are likely to be forthcoming.
The Government has established a special commission to visit the Kumtor mine site and inspect the waste-rock dump movement. The Company is fully cooperating with the commission.
The full text of the news release is available on Centerra's corporate website www.centerragold.com