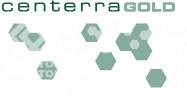 Centerra Gold Inc. is pleased to announce the closing of the purchase of the remaining 30% interest in the Öksüt Gold Project, located in central Turkey.
On closing Centerra received two operation licences on January, 2013 and became the sole owner of the Öksüt Gold.
In 2013, the exploration program will focus on expanding and upgrading the Öksüt gold resource, advancing ongoing metallurgical testwork and initiating detailed environmental and technical project studies.
The full text of the news-release is available at: www.centerragold.com