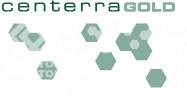 Toronto, Canada, June 2, 2013: Centerra Gold Inc. (TSX: CG) today reported that on Saturday, June 1, 2013 road access to the mine was re-established and national grid power to the mine site was restored. The mine and mill have resumed operations as truck convoys are now able to bring supplies and consumables to site and personnel can be moved to and from the mine.
While most mining operations were suspended between May 30 and June 1, the mine continued to operate sufficient equipment to continue to remove ice and waste from the high movement area of the pit.
Although still under evaluation, the Company does not believe that the suspension of operations will have a significant impact on 2013 forecasted gold production.
The full text of the news release is available on Centerra's website www.centerragold.com