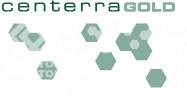 Centerra Gold Inc. (TSX: CG) announced today its Board of Directors has authorized a dividend of Cdn$0.04 per common share (approximately US$9.2 million at the current exchange rate). The dividend of Cdn$0.04 per common share is payable on August 29, 2013 to shareholders of record on August 15, 2013. The ex-dividend date will be August 13, 2013.
The dividend is an eligible dividend for Canadian income tax purposes.
In accordance with Centerra's dividend policy, the timing and quantum of dividends are to be determined by the Board of Directors from time to time based on, among other things, the Company's operating results, cash flow and financial conditions, Centerra's current and anticipated capital requirements, and general business conditions. While Centerra currently intends to pay quarterly dividends to its shareholders, there can be no assurances in this regard.