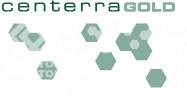 Centerra Gold Inc. (TSX: CG) announced that the ten nominees listed in the management information circular for the 2013 Annual Meeting of Shareholders held on Friday May 10, 2013 were elected as directors of Centerra Gold. The vote was conducted by a show of hands.
The members of the Board of Directors are:Ian Atkinson, Richard W. Connor, Raphael A. Girard, Karybek U. Ibraev, Stephen A. Lang, John W. Lill, Amangeldy M. Muraliev, Sheryl K. Pressler, Terry V. Rogers, Bruce V. Walter.
These figures do not include the votes attached to the shares owned by Centerra's 32.7% shareholder, Kyrgyzaltyn JSC, who expressed concern regarding the re-appointment of KPMG as Centerra's auditors and the re-nomination of Bruce Walter as a director of the company.