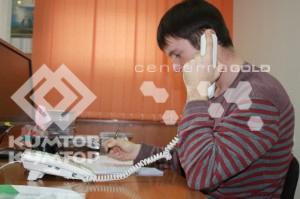 VACANCY IS CLOSED
LOCATION: Bishkek
REGULAR/TERM: Regular
JOB DESCRIPTION:
– expedite purchase orders delivery dates with Suppliers and freight forwarders on a daily basis;
– respond to daily verbal and/or e-mail request pertaining to the status of purchase order and purchase request;
– monitor and update delivery data in company Business system;
– periodically run Open Order Status Report in order to preempt any material shortages that may occur;
– perform other office duties as assigned.
MINIMUM REQUIREMENTS:
– Good English language skills (both written and verbal).
– Good knowledge of MS Word & Excel
– Good communication skills
Interested employees must submit an application identifying the number of VACANCY (Bi-11-13) to the HR Department no later than January 16, 2012.
ELIGABLE APPLICANTS WILL BE INVITED TO THE INTERVIEW