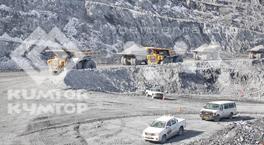 Outlook for 2017
● Gold production in 2017 is expected to be 455,000 to 505,000 ounces, or 14.5 and 15.7 tonnes.
● 2017 total capital expenditures, excluding capitalized stripping, are forecast to be $96 million.
● Growth capital investment for 2017 is forecast at $28 million.
● Capitalized stripping costs are expected to be approximately $234 million.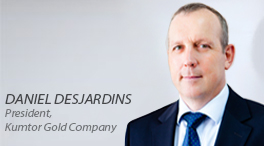 "I am pleased to report that we achieved our production guidance for the full year 2015. We beat our gold production guidance for 2015 due to relatively even quarterly gold production as compared to prior years when the majority of the ounces were produced in the fourth quarter.
Gold production for the full year 2016 at the Kumtor mine is forecast to be 480,000 to 530,000 ounces or 14.9-16.5 tonnes. In 2016, the company expects an increase in gold production in the latter half of the year after we have accessed the high-grade SB Zone in the third quarter of 2016″.
Video about Kumtor:
COMPANY NEWS