Centerra Gold Inc.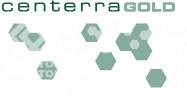 Centerra Gold Inc. (Centerra) is a gold mining company focused on operating, developing, exploring and acquiring gold properties primarily in Asia, North America and other markets worldwide. Centerra is a leading Canadian based gold producer and is the largest Western-based gold producer in Central Asia. Centerra's shares trade on the Toronto Stock Exchange (TSX) under the symbol CG. The Company is headquartered in Toronto, Ontario, Canada.
The Kyrgyz Republic, via Kyrgyzaltyn JSC, is Centerra's largest shareholder owning 77,401,766 shares (about 33%).
Currently, Centerra has two producing gold mines:

100% interest in the Kumtor mine
in the Kyrgyz Republic

100% interest in the Boroo mine
in Mongolia
A Joint Venture Partnership:
In 2015 Centerra entered into a new 50/50 JV partnership with Premier Gold Mines Limited, to advance the Trans-Canada Project, including the Hardrock Gold Project located in the Geraldton-Beardmore Greenstone belt in Ontario, Canada.
An advanced stage development property:
100% interest in the Gatsuurt property in Mongolia near Boroo
A pre-feasibility stage advanced exploration property:
100% interest in the Öksüt gold project in Turkey
It also has interests in promising exploration properties:
Turkey
Mongolia, 100% interest in Altan Tsagaan Ovoo ("ATO") project in Mongolia
Portugal, Lagares gold property, Centerra has the right to earn up to 70% interest through its joint venture with Medgold Corp.
Canada
Additional information on Centerra and the full report about the Company's activity is available on SEDAR at www.sedar.com and the Company's website at www.centerragold.com.